Elsewhere Pods
Empowering customers to rethink modular building and design, connecting occupants with their environment seamlessly and comfortably.

Pod style outdoor living which will inspire owners to imagine the possibilities; whether its luxury eco-tourism accommodation, or a stylish and customisable home studio or office.

Our modular system has been developed to allow for almost unlimited customisation. Every wall panel included in our standard designs can be swapped out for an alternate panel type, window or door, colour or finish.

Elsewhere Pods has developed a simple and innovative supply chain solution:
• Our factory prefabricates the materials
• We test assemble the product in the factory
• We flat pack into crates for shipment
• Product is shipped direct to the customer's site where our team installs in 2-5 days
This means we can install Australia wide, and the whole process usually takes 12 weeks with free delivery and installation for metro areas.
Make an enquiry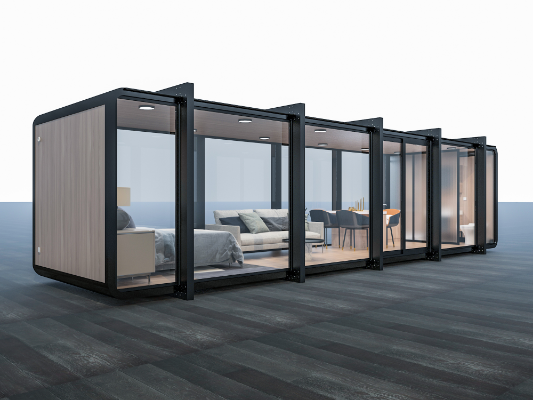 Special

- $500 Discount!

All Home Show attendees will received a $500 discount on any Elsewhere Pod order made before 1/07/2023
Conditions
Offer expires 1st July 2023