Louvresky Pty Ltd
Louvresky's Louvre Roofs are entirely made of premium aluminium. Produced with our special powder coating, rest assured that our products will be rust and corrosion-proof. With the inbuilt rain sensor, the louvre blades will automatically close when rain is detected, providing a beautiful interlock solid shelter from the rain. With our hidden drainage, water will drain through one of the posts, providing 100% waterproofing! As our louvre blades rotate up to 110 degrees, our product will give just the right amount of sunlight into your yard, and there is no need to worry about being unable to enjoy the sunshine.

Not only does Louvresky installs Aluminium Louvre Roof systems, but we also specialise in designing and installing Retractable awnings, Sun louvres, Aluminium fence, etc...

Give us a visit and speak to one of our friendly consultants if you want to expand your outdoor area! We look forward to seeing you soon!
Make an enquiry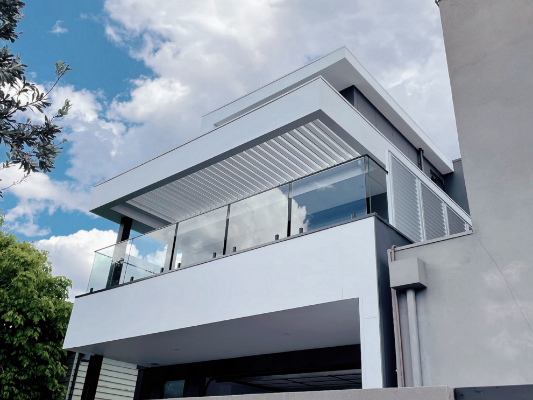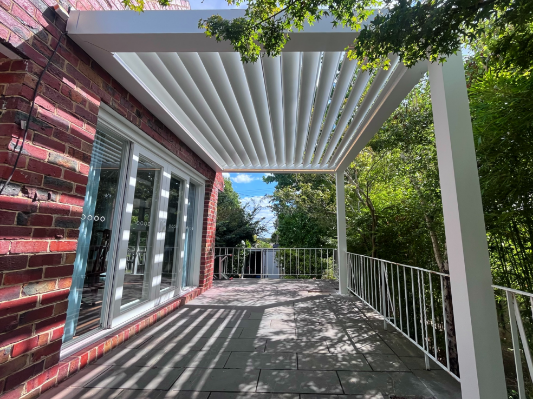 Special

- FREE SET OF LED LIGHT

Free set of Under the Blade LED Light with deposit paid before the 27th of SEP!
Conditions
Only Under the Blade LED Light.
Special

- SPECIAL PRICE FOR FREE-STANDING PERGOLA

3000*3000*2800mm $7,000 inc. GST
3000*4500*2800mm $10,000 inc. GST
3000*6000*2800mm $13,000 inc. GST
Conditions
Only Free-standing, cannot be customised.