Louvresky
Louvresky Pergolas are an aluminum combination of pergola and horizontal louvers.
The Aluminium Louvre Roof offers a natural resistance to rust and corrosion, which is perfect for builds exposed to the ocean breeze.
Louvre roof systems use an electric telescopic engine connection system and special aluminum extrusions, enabling the slats to be sealed from both light & water.
The louvre slats are customised to channel water for efficient drainage and allow for sunlight, heat and airflow to circulate and protect from the elements.
Louvresky Pergolas and Louvre Roof Systems not only look great but also provide a comfortable outdoor area for you to enjoy year round.
The louvre roof system is managed either by sensors or remote control, meaning you can adjust the orientation of the blades, the position of blinds, and the LED light simply by using the remote control.

Come and speak with us at the Melbourne Spring Home Show!
Make an enquiry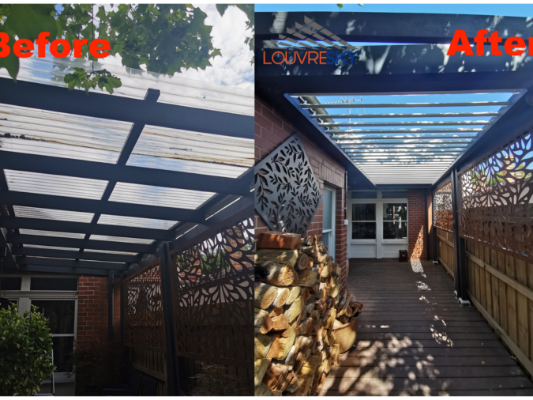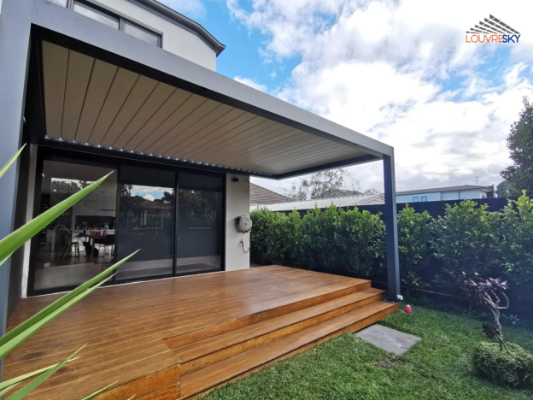 Special

- SAVE!!!


5% OFF DISCOUNT FOR CUSTOM-MADE ALUMINIUM PERGOLA


Conditions
Pay 10% deposit of the estimated quote.
More information
Special

- Save!!!

-Louvre roof system (3M X 3M)
-Louvre roof system (3M X 4.5M)
-Louvre roof system (3M X 6M)

Conditions
Standard size special sales
More information