We Do Blinds
Who is WeDoBlinds? A great Australian company with a proud history dating back to 1996, starting out in Window Furnishings. Working with various window furnishings manufacturers and now conjunction with CRYSTALFILM Smartfilm we pride ourselves on our customer service and quality products that last. With the CRYSTALFILM brand reaching all over the world, here at WeDoBlinds are now focusing on bringing the very latest and best across Australia and New Zealand.

CRYSTALFILM Smartfilm a new way of having instant privacy at a flick of switch or a push of a button. CRYSTALFILM can be retro fitted to most windows and glass doors.

We truly believe in "one family" and that our people are our most important asset. As our products speaks for itself. Our culture and values are to recognise and reward great work, and we have a strong focus on training and development.



Make an enquiry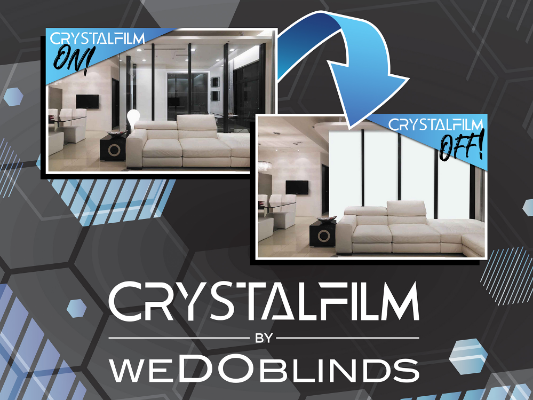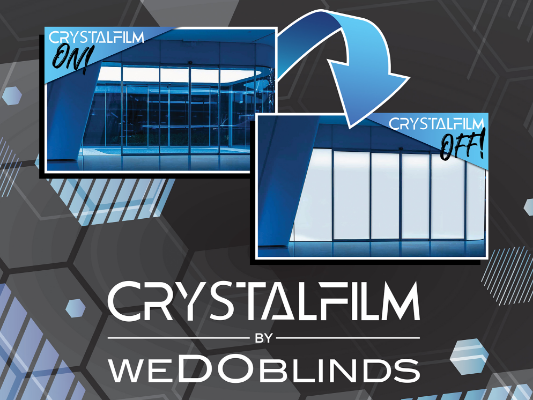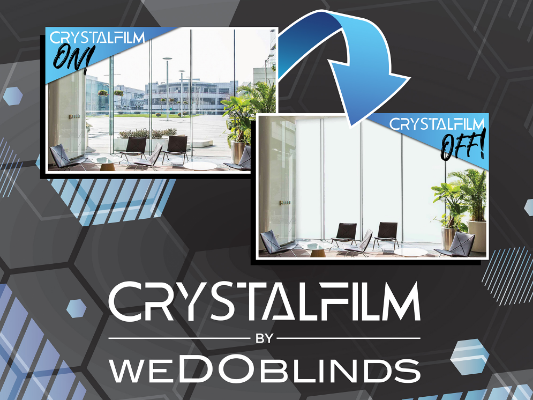 Special

- SAVE $500.00!

FREE DELIVERY On Orders over 3sqm. Thats a saving of $500!
Conditions
Offer will be valid until December 30th 2022. Lock in your FREE DELIVERY offer with a $55.00 deposit at the Melbourne Show. DEPOSIT amount will deducted off your total order amount.
More information